...
To exit without saving, simply click "Close". 
Autogenerate Reverse Zone
Autogenerate a reverse zone from an IP Block by clicking on the CIDR link in the IPAM Gadget block list.

Image Added
The reverse zone will be created for the block, and the Zone View page will load, displaying further information.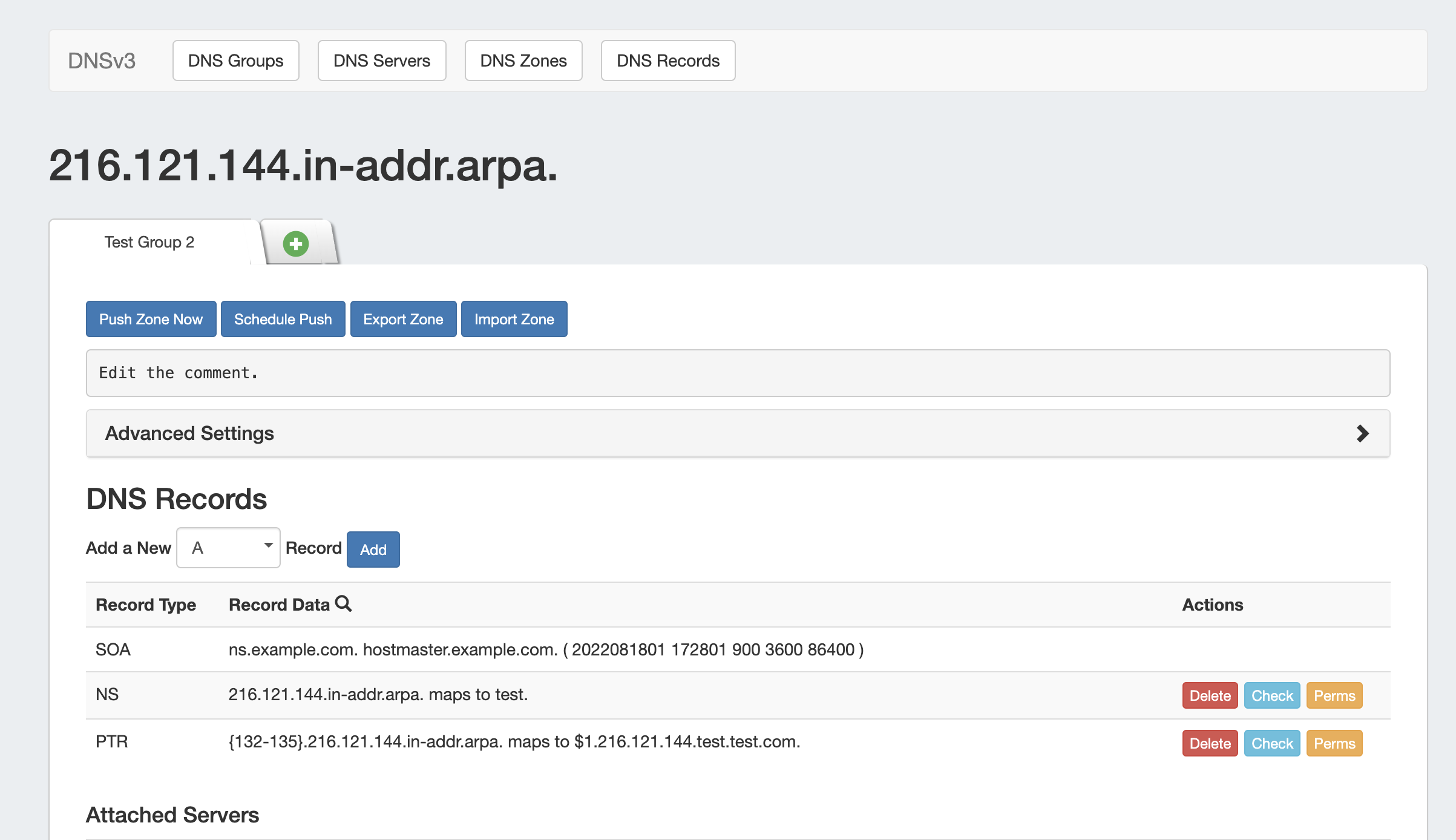 Image Added
Edit a Zone (View Zone page)
...