...
Under the resource selector, chose the "TLR"  Resource ("Top Level Resource"), and then check permissions as desired.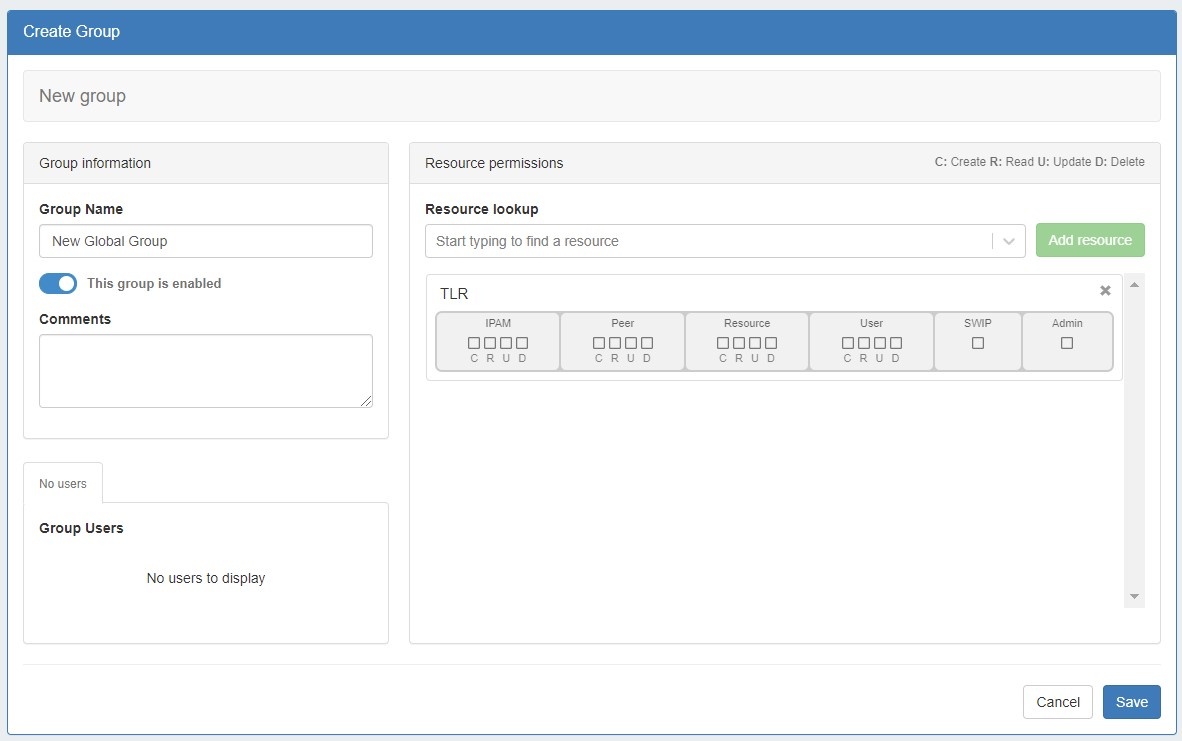 Image Removed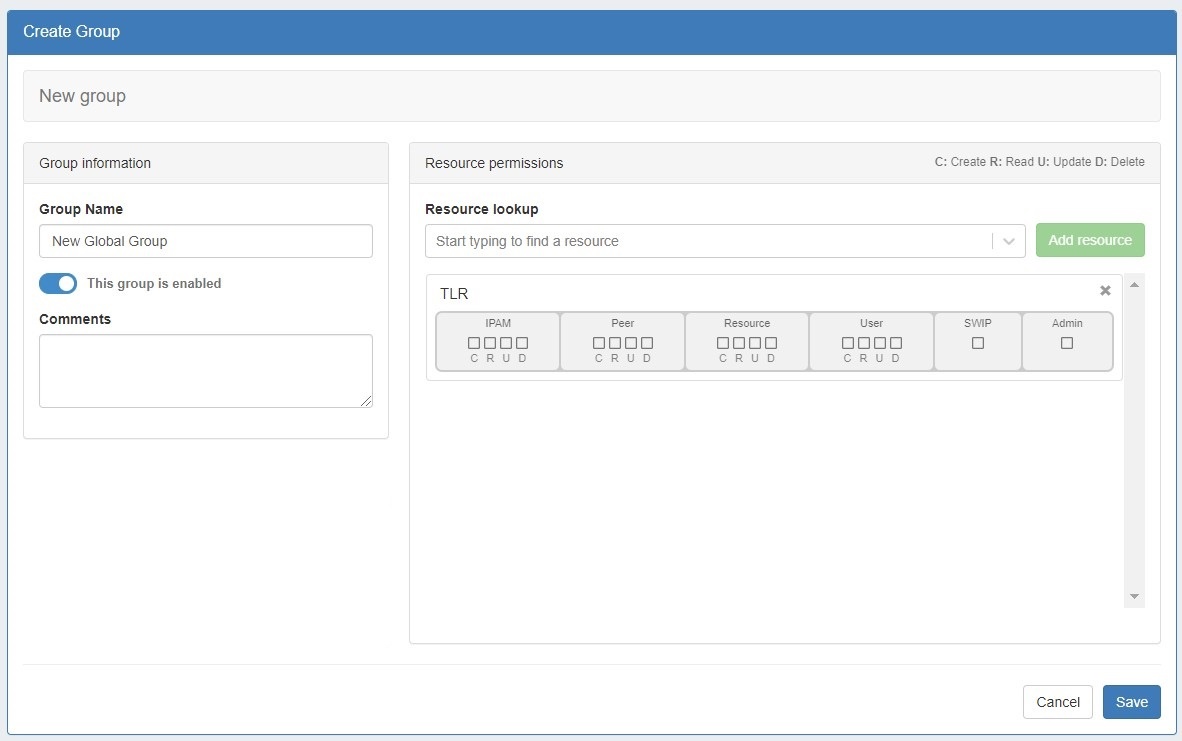 Image Added
User created global groups may also be edited just like standard groups, through selecting the Action Menu (Gear Icon), or clicking on the group name, to bring up the group information details.
...
Group details are the same for Global groups as for non-global groups, excepting that the resource selected is TLR (Top Level Resource). You may choose to edit the name, enable/disable the group, show or hide C/R/U/D permission details, and view users assigned to that group. Be sure to save any changes after editing.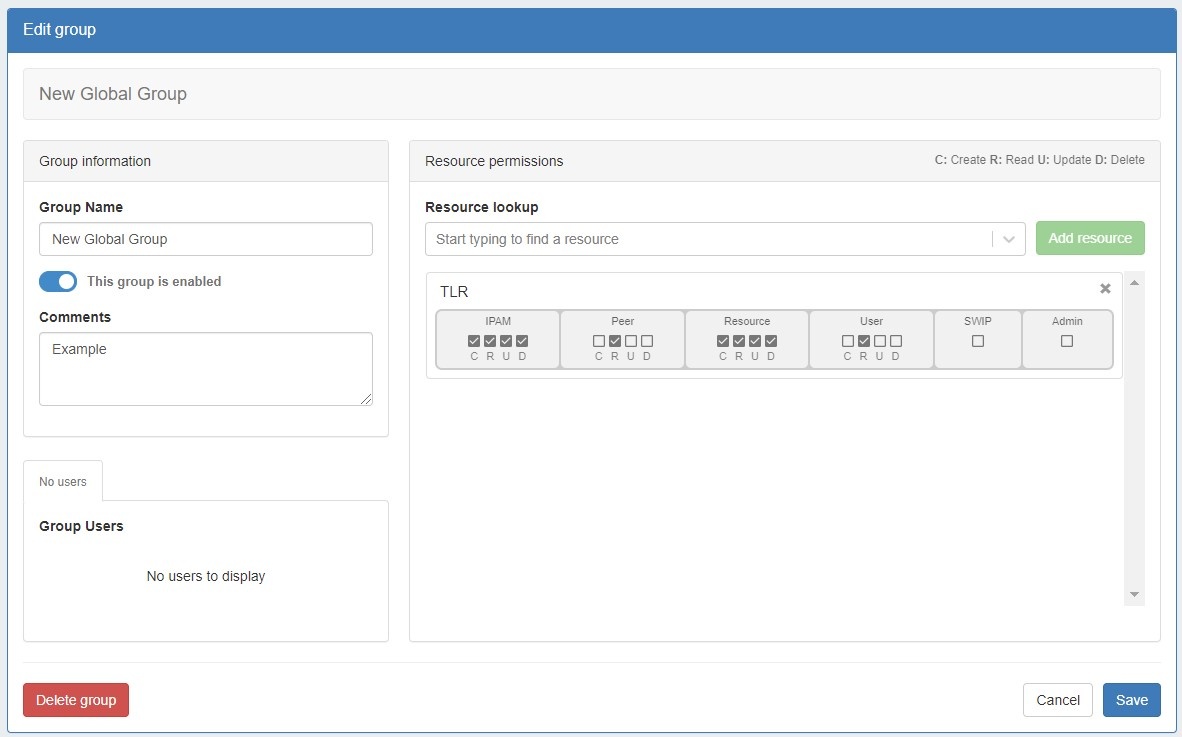 Image Removed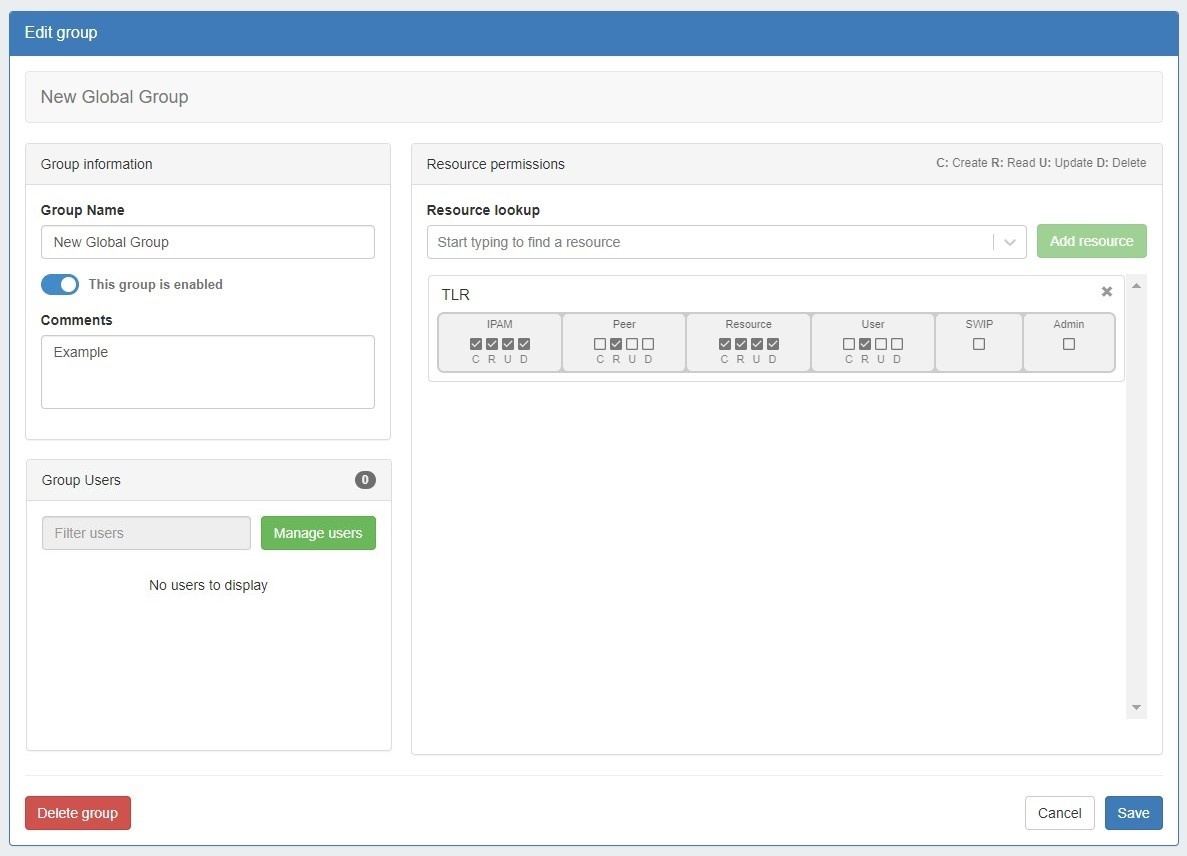 Image Added
Details on each global permission option is as follows:
...