...
Only attributes and values relevant to the currently loaded resources will be available for selection. 

Expand
| | |
| --- | --- |
| title | Working with Attribute Filters... |
The Attribute Name filter dropdown loads only the attributes relevant to the selected filter criteria. In this example, the attributes contained in Entries under the category "QA Test Category" determine the contents of the Attribute Name filter dropdown.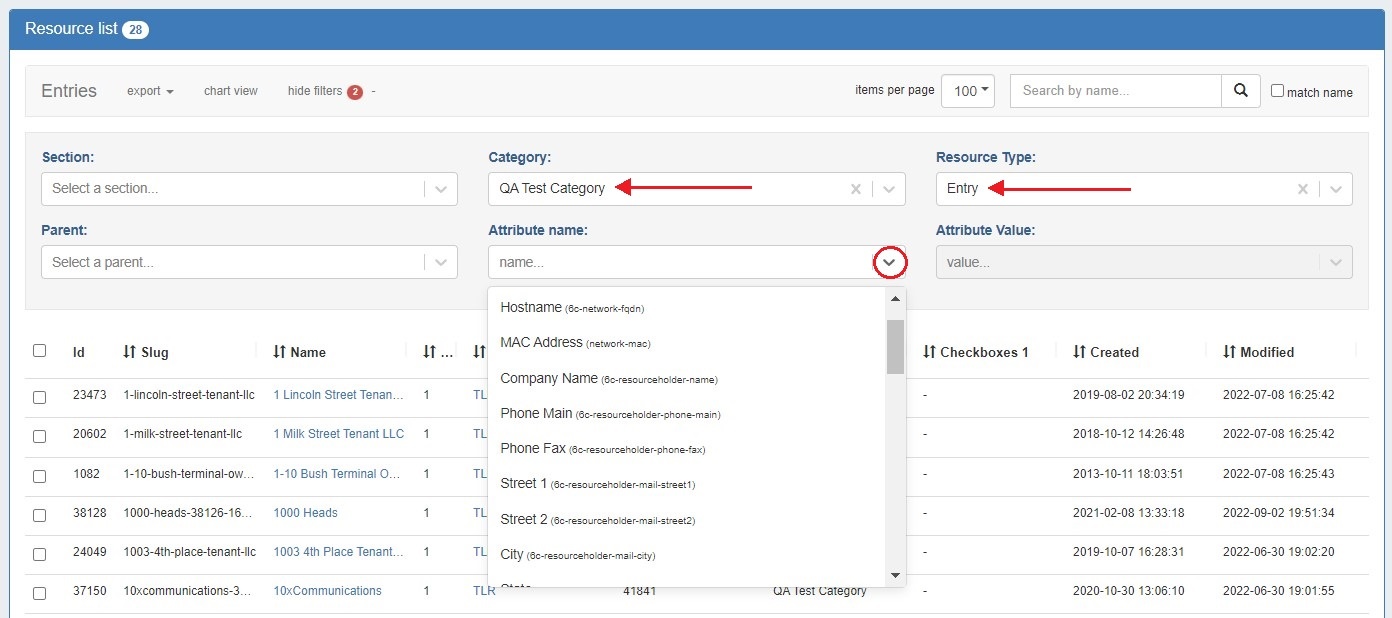 Image Added
Selecting an Attribute Name will limit the results returned in the Attribute Value filter to only the values contained in that Attribute for the filtered Resources.

Image Added
Info
Encrypted fields, such as "Password" and "Encrypted Data" can be searched via the Attribute Name filter, but the Attribute Value filter is disabled and will not return results for encrypted fields.
Resources  - Chart View
IM - 4750: Improved Resources → Chart View handling options in cases where the number of resources is greater than the loading limit
...