...
This time the resource does exist, as we created it on the last execution.  Its id is unchanged.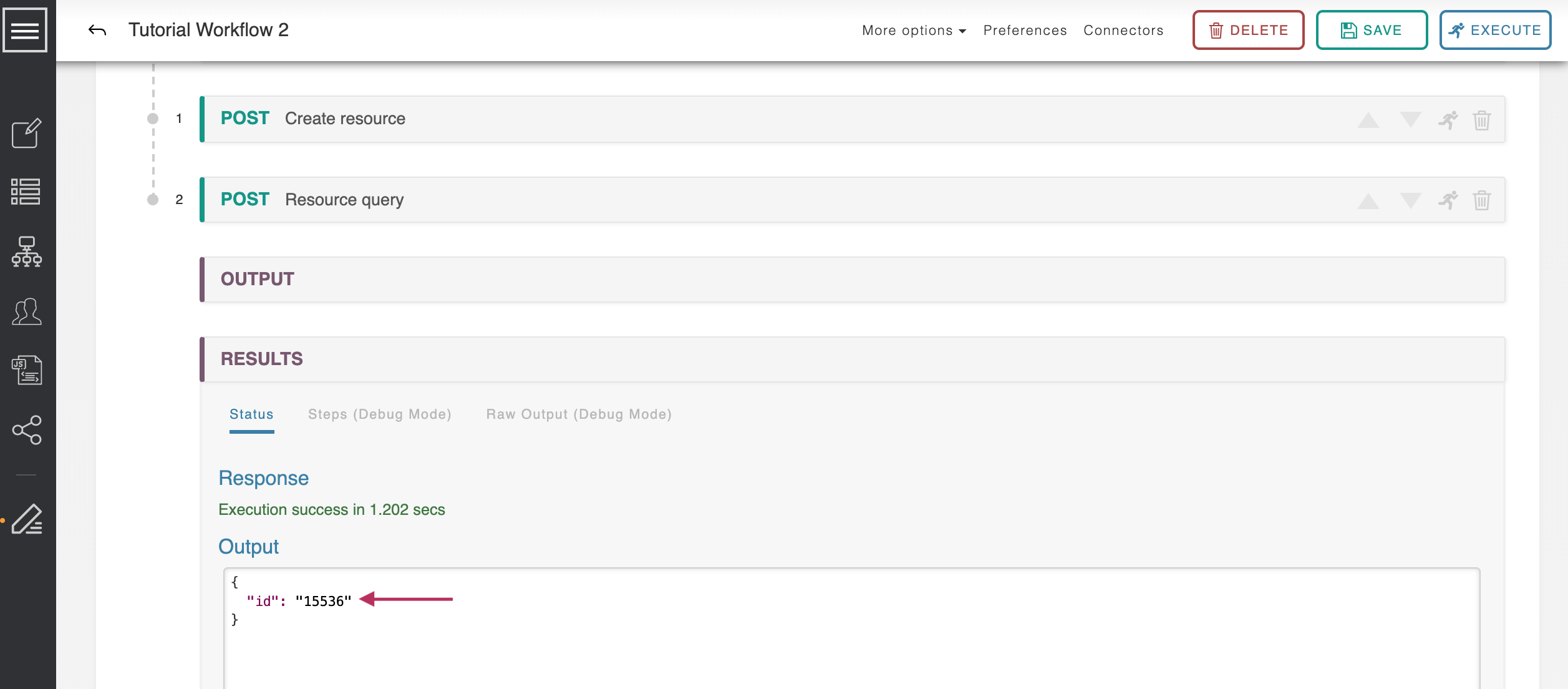 ...
Debug Mode
For additional insight into how Workflow Routing functions, enable Debug Mode:
...
Executing the Workflow once again with a resource that doesn't exist ("Some New Resource"), then viewing the results tab "Steps (Debug Mode)", shows the condition path taken where the resource was not found and a new one created. This can be very helpful for debugging complex processes.
Additional Information
Continue on to the User Guide for detailed information on working in ACP:
...